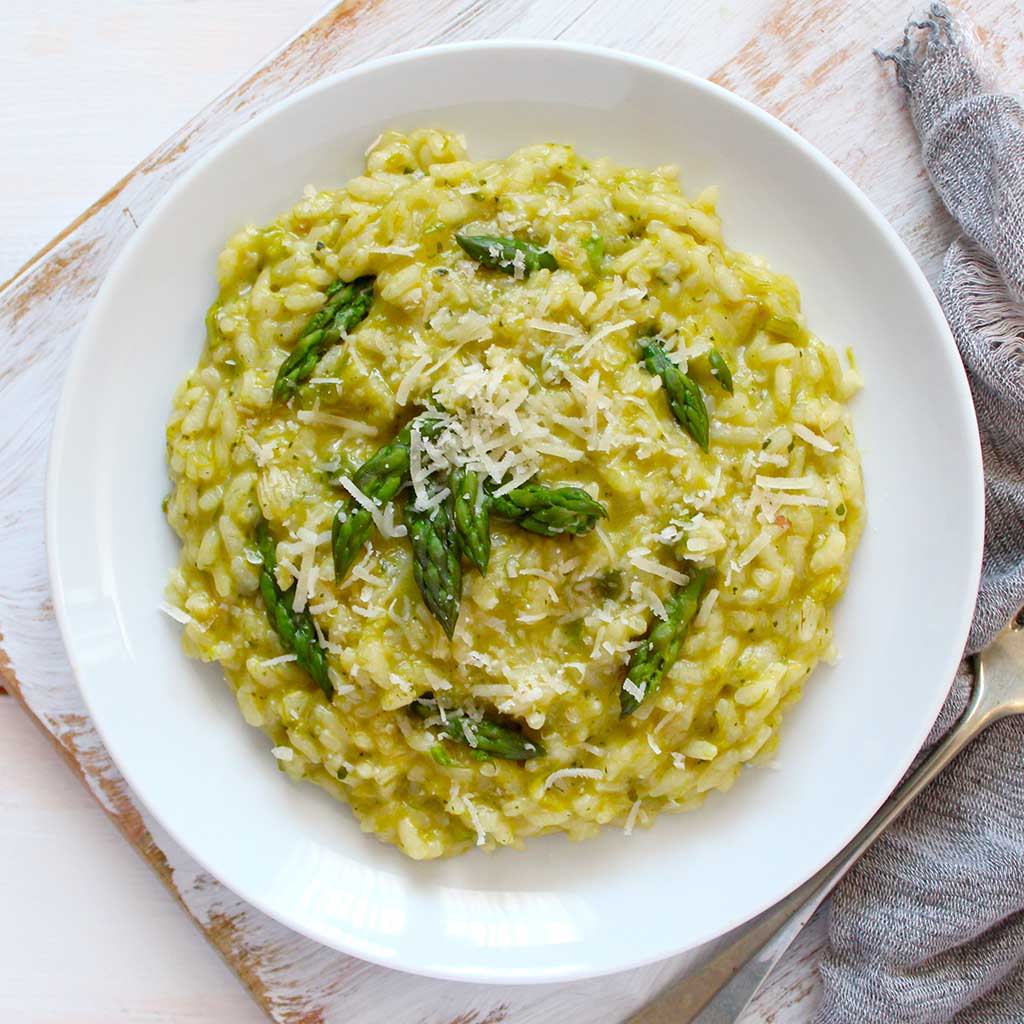 Serving Size:

4

  |  
Cook Time
:
45 min.
Ingredients:
2 Pouches Osso Good Signature Bone Broth
1 tbsp olive oil
1/2 of a large onion "chopped"
1 large leek "sliced thinly"
1 ½ cups uncooked barley
2 cloves garlic "minced"
¼ cup water
1 to 2 cups asparagus spears "cut to bite-size pieces"
1 tbsp of lemon zest
Salt and pepper to taste
Method:
In a small saucepan, heat bone broth until simmering. Keep warm.
Heat the olive oil in a large dutch oven over medium heat. Stir in leeks and onion, sautéing until softened, 3–5 minutes.
Add in uncooked barley and cook until lightly toasted, about 4 minutes.
Add in garlic and cook for 1 additional minute.
Stir in water, 3 cups of stock, and salt and pepper. Bring the liquid to a boil, cover and simmer for 25 minutes, stirring occasionally.
After 25 minutes, ladle in additional warm broth in small batches as needed to maintain consistency. Stir in asparagus spears and simmer for another 10 minutes until the asparagus is warmed and softened.
Remove from heat, stir in lemon zest and additional salt and pepper to taste, and enjoy!