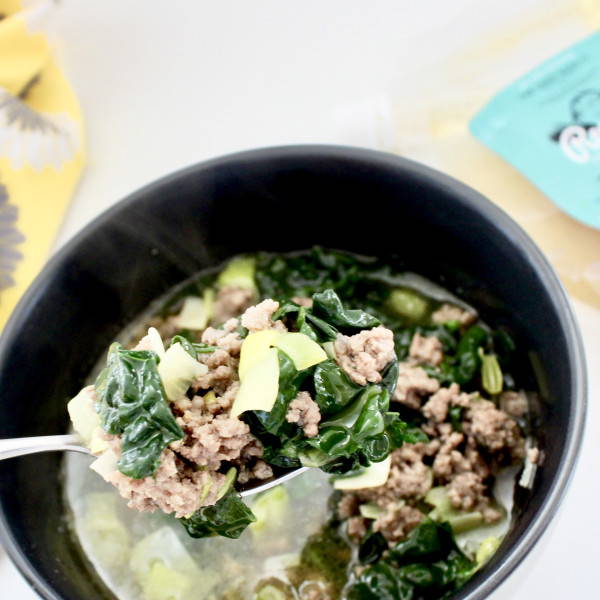 Serving Size:

1

  |  
Cook Time
:
30 min
Ingredients:
1 1/2 cups of Osso Good Recovery Bone Broth
1 leek
1/2 cup ground beef; grass fed and finished
1/2 tsp sea salt
1 cup Dino kale
1/2 tsp garlic powder
Method:
Cook your beef in a skillet until no longer pink.
Saute your chopped leeks in a skillet with avocado oil.
dd all ingredients into a pot and simmer for about 15 minutes or until warm.