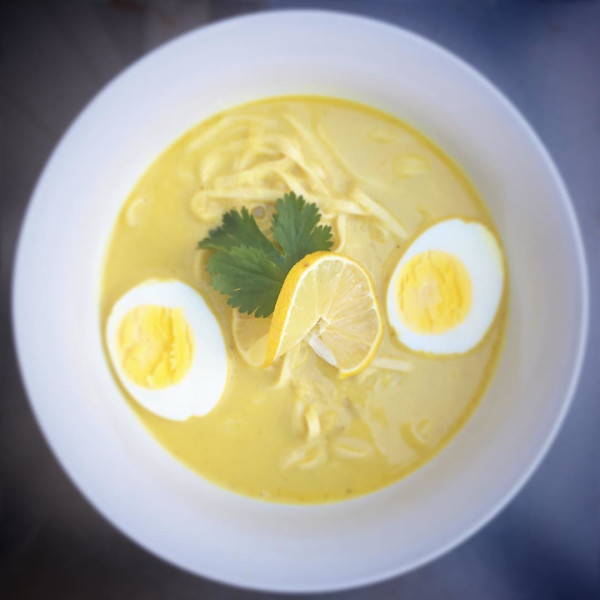 Serving Size:

4-6

  |  
Cook Time

:

3

5 min
Ingredients:
2 medium onions (diced)
2 tbs. coconut oil
1/2 tsp turmeric
1/2 tsp cayenne pepper
1 tsp smoked paprika
salt and pepper to taste
2 12oz. cans full fat coconut milk
your choice of noodles (optional)
toppings: hardboiled egg and cilantro
Method:
Heat coconut oil over medium heat in a large, heavy bottomed pot. Add diced onions once coconut oil has melted. Let the onions sweat, stirring often about 5 minutes.
Add the seasonings (turmeric, cayenne, paprika, salt, and pepper). Cook for 5 minutes, stirring often.
Add the Osso Good bone broths and coconut milk. Stir. Bring to a boil. Turn down heat to medium low and let simmer for 10 minutes.
Use an immersion blender to fully blend soup to a fully liquid consistency.
Pour over cooked noodles. Add hardboiled egg and cilantro to garnish.