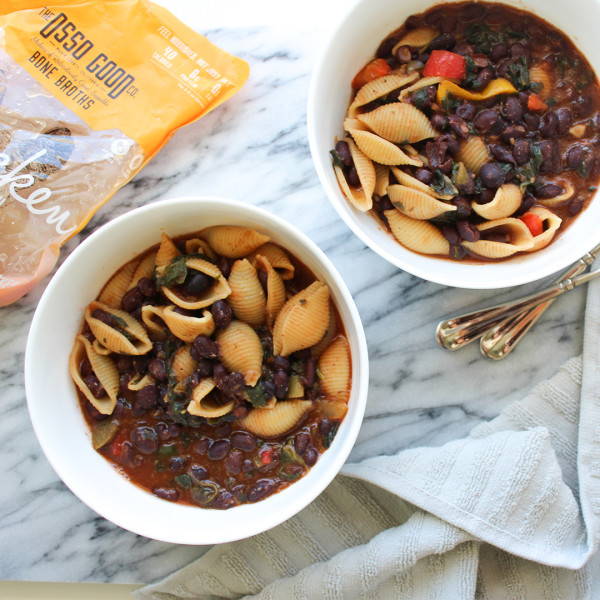 Serving Size:

2

  |  
Cook Time
:
20 min.
Ingredients:
1 Pouches Osso Good Chicken Bone Broth
1 can black beans
1/2 cup of pre-cut frozen peppers
1/2 cup salsa
1/2 cup spinach
1/2 tsp cumin
1/4 tsp garlic
1/4 tsp onion powder
1/2 tsp chipotle powder
1 cup noodles
Method:
Cook noodles according to package.
Drain your black beans and add everything into a large pot. Simmer of medium-low.
Once your noodles are done, add 1 cup bone broth to your soup. Mix around and Simmer for another 5 minutes.