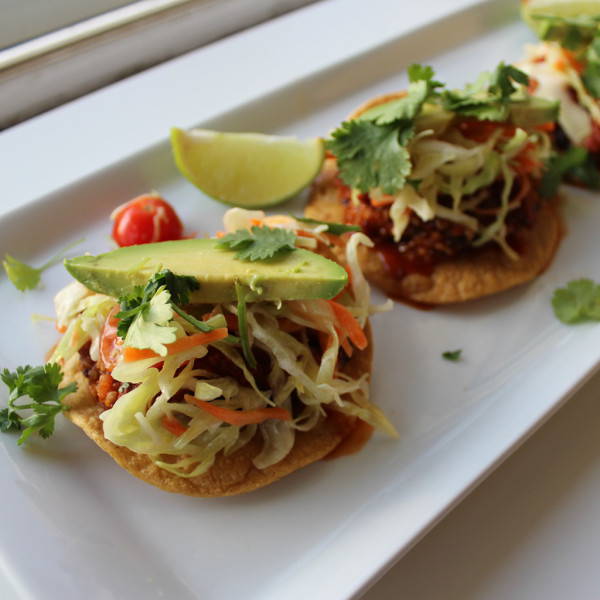 Serving Size:

2

  |  
Cook Time
:
35 min.
Ingredients:
2 Cups Osso Good Chicken Bone Broth
4 quinoa black bean tostadas
1 cup quinoa
1 can black beans
Coleslaw mix or 2 cup cabbage "shredded"
1 cup carrots "shredded"
1 cup grape tomatoes cut in half
1 lime
3 tbsp olive oil
Tortillas
Avocado and cilantro for toppings
Method:
Cook quinoa according to directions, but instead of water use bone broth.
Take a few tortillas and brush them with olive oil and sea salt. Place them in the oven or toaster over at 350 for 10 minutes flipping halfway.
While all of that is cooking, mix together your cabbage, carrots, and grape tomatoes.
Cut a lime in half and squeeze it into the slaw, along with 3 tablespoons of olive oil. Mix together.
Once quinoa is cooked add in your black beans and mix around.
Keep on low heat until everything is ready.
Once your tortillas are done. Top them with quinoa black bean mix, slaw then avocado.