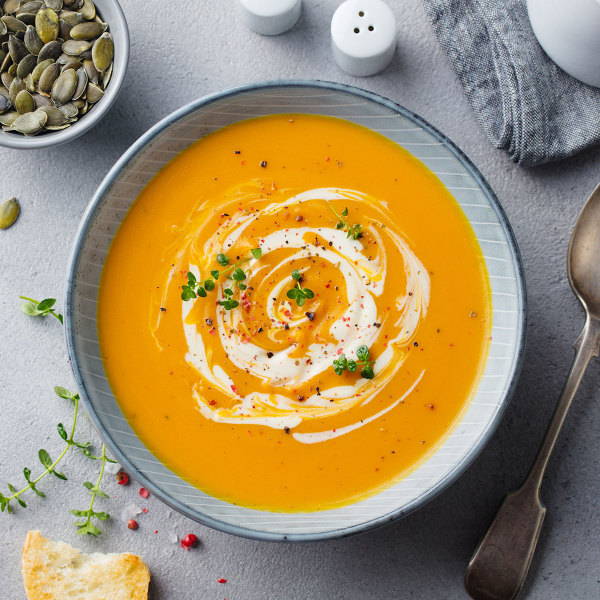 Serving Size:

4-6

  |  
Cook Time
:
35 min+
Ingredients:
1 large butternut squash
1 large sweet potato
1 large yellow onion
2 large carrots
2 celery stalks
minced garlic
cinnamon
cayenne
salt & pepper
EVOO
Method:
Slice the butternut squash in half, drizzle with olive oil and roast face down at 350 degrees F for 15 minutes or until soft. Meanwhile, peel and cube the sweet potato. Roughly dice the onion. Sautee the garlic and onion in EVOO for 1-2 minutes; add the sweet potato. Once soft, add the diced carrots and celery. Let sit, stirring occasionally for 10 minutes or until soft.
Once the butternut squash is removed, peel the skin and cut and into cubes. Place in a slow cooker. Top with Osso Good Bone Broth, and the softened vegetables from the sautee pan. Allow to cook on high for 2-3 hours, on low for 6-8 hours.
Use an immersion blender to puree all the ingredients. Add cinnamon, cayenne pepper, salt, and pepper to taste.
Serve. Enjoy. Soak up the praise.