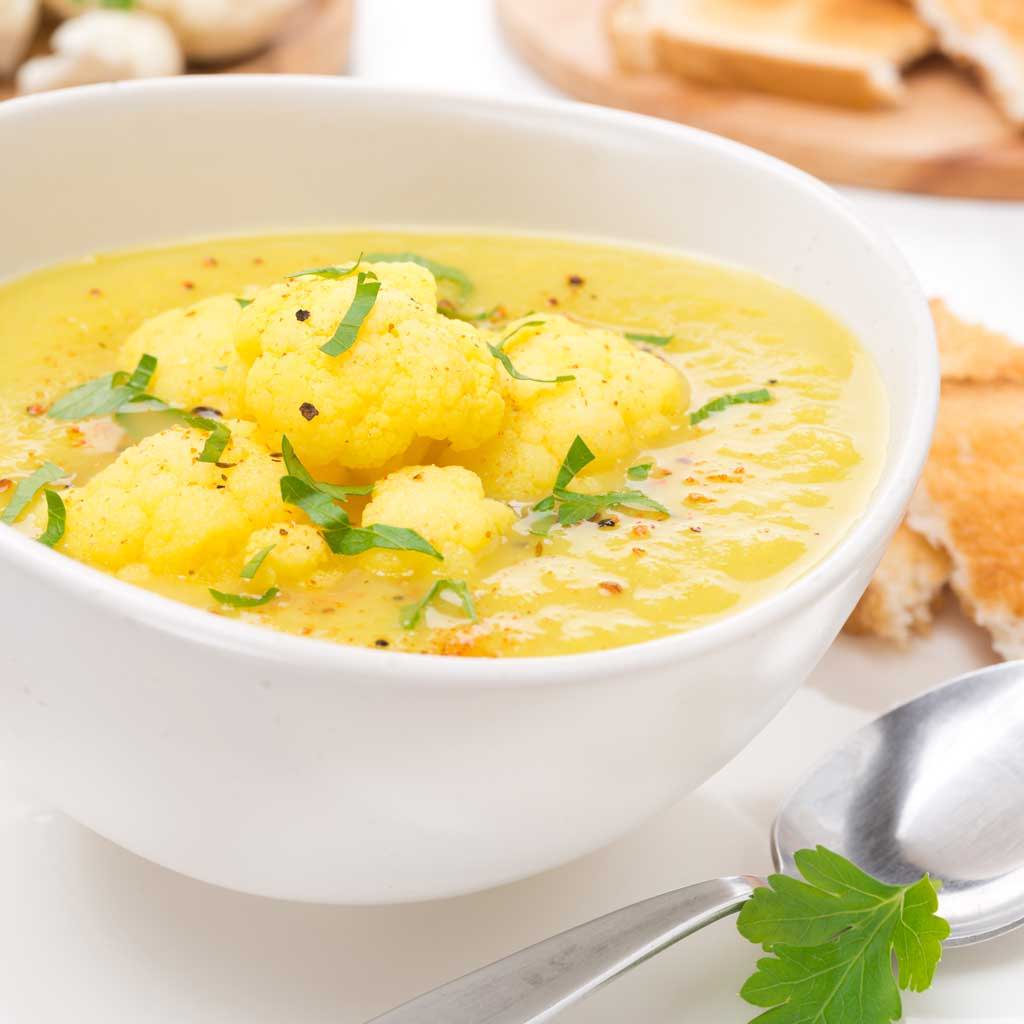 Serving Size:

2

  |  
Cook Time
:
60 min.
Ingredients:
2 Pouches Osso Good Chicken Bone Broth
1 head of cauliflower (chopped)
2 garlic cloves (chopped)
Half an onion (chopped)
1 tsp turmeric
1 tsp cumin
1 tsp pink salt
Pepper to taste
1/2 cup coconut milk
Method:
Preheat oven to 350
Place your cauliflower, garlic, onions, and your spices on a tray and drizzle with oil. Mix around and bake for 45 minutes
Once roasted, add everything into a large pot along with the coconut milk and broth
Simmer on medium low heat for 10 minutes
Add everything to the blender and purée
Serve and Enjoy!