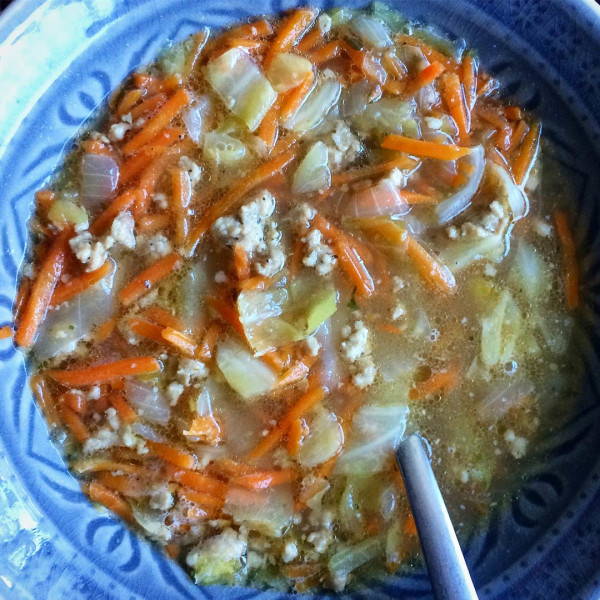 Serving Size:

4

  |  
Cook Time
:
60 min
Ingredients:
1 lb ground pork
1 large yellow onion
2 c shredded carrots
1/2 head cabbage
2 pouches Osso Good Spicy Pork Bone Broth (or your favorite bone broth flavor)
Method:
Sautée diced onion for 2-3 minutes before browning pork.
Once pork is cooked through, add the other ingredients.
Bring to a boil and reduce heat.
Cook 30 minutes.
Season with salt/pepper to taste.
Recipe adapted with permission from predominantly paleo.