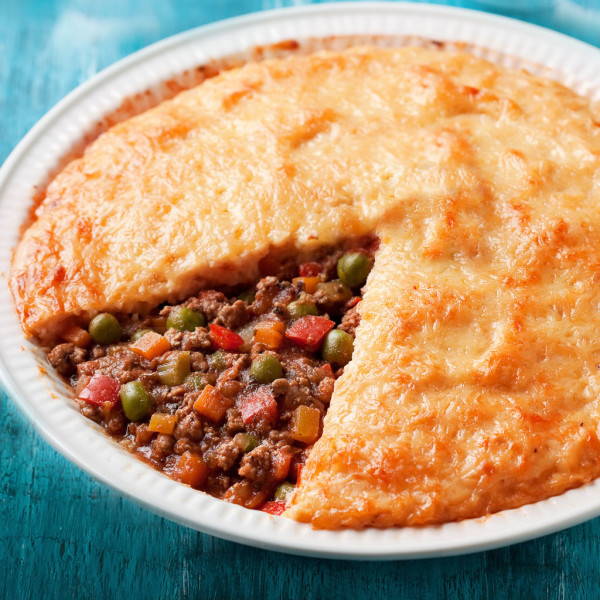 Serving Size:

8

  |  
Cook Time
:
45 min
Ingredients:
6 med-large peeled sweet potatoes (roughly cut)
2 lbs ground beef
1 c shredded carrots
1 med red onion (chopped)
1 Clove Garlic
3 tbs. Ghee
1 1/2 c frozen peas
1 bunch lacinato kale (stemmed and chopped)
1 tsp Salt
1 tsp Pepper
1 tsp Smoked paprika
1 tsp Onion powder
Thyme
Method:
Preheat oven to 400 degrees F.
Boil water in large pot. Cook sweet potatoes until soft enough you can pierce with a fork.
Drain water.
Add Bone Broth; mash with 2 Tbsp ghee and season with salt.
Meanwhile, sautee red onion and garlic in 1 Tbsp ghee until soft. Add ground beef. Cook until browned.
Add carrots and kale. Simmer, constantly stirring for 5 minutes. Add all seasonings and frozen peas.
Layer a 13 x 9 baking dish with ground beef mixture. Top with mashed sweet potatoes.
Cover with aluminum foil and bake for 20 minutes.
Remove foil cover and bake for an additional 20 minutes.
Let cool for 10 minutes; Enjoy!