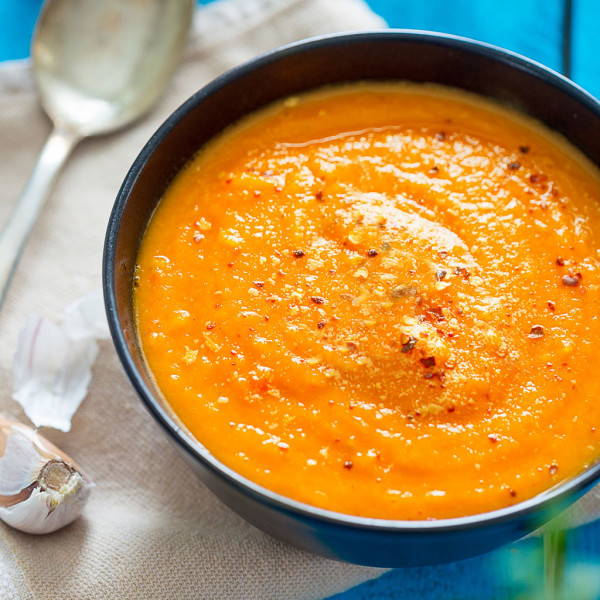 Serving Size:

4-6

  |  
Cook Time
:
7-8 hrs
Ingredients:
1 jumbo yellow organic onion
5 organic carrots
5 celery stalks (organic)
3 lbs organic sweet potatoes (peeled)
1 cup organic half and half or coconut milk
garlic powder
salt & pepper to taste
(optional) cayenne pepper
(optional) 1/2 cup white wine
Method:
Roughly chop all of the vegetables and toss into the slow cooker. Add the Osso Good Chicken Bone Broth, and white wine. Add salt and pepper to taste.
Cook for 5 hours on high, 7-8 hours on low. Add the half & half. Use an immersion blender to fully puree the soup. Add seasonings as needed.
Throw the dishes into the dishwasher and Enjoy! Simple as that. Typically, I put some leftover soup into containers for lunch right away, to make the morning that much easier. Slow Cooker Sweet Potato Soup is a simple dish with tons of flavor! Enjoy!